Board of Directors
The Board of Directors is the governing body for Heart Care International. Its responsibilities include financial planning and oversight, and strategic planning to enable that Heart Care International develops a more active and daily presence in the countries we serve.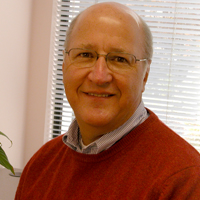 Chris Combe
Chris Combe started his career in sales and marketing at American Hospital Supply Corporation (Baxter). He joined Combe in 1975 developing and eventually managing the international business. In 1985 he became Vice President of Marketing launching Just For Men hair color. In 1995 Chris assumed the position of President and in 2000 added the titles of Chairman and CEO. Chris is now Chairman of Combe Incorporated.
Chris is past Chairman of the World Self-Medication Industry Association. He is Co-Chair of Malaria No More, board member of Heart Care International and the Boy Scout Advisory Council of Westchester, New York.
Chris graduated from Northwestern University in 1970. He was elected to Northwestern's Board of Trustees in 1997 and serves on the Visiting Board of Arts & Sciences and Director of Alumni Admissions Council for Westchester, New York. He played on the freshman tennis team and is on the board of the International Tennis Hall of Fame.
Chris and his wife, Christina, have 5 daughters, 3 sons-in-law and 6 grandchildren. Their eldest daughter and her husband, Keech and Akshay Shetty, are Co-CEOs of Combe Incorporated.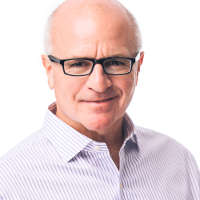 Paul Ghaffari
Paul Ghaffari runs a multi-strategy portfolio, Capitoline LLC, as principal investor. Its focus is on public equities, private equity investing in high-growth sectors (including early stage companies), and distressed debt and other fixed income.
Paul is Chairman of CultureTech, Inc., a start-up technology platform that provides software to arts and culture enterprises and institutions.
Paul was most recently Executive Vice President and Chief Investment Officer of Vulcan, Inc., a Seattle-based family office. Paul managed the family's multi-billion investments including the Paul G. Allen Family Foundation portfolios. Prior to that Paul was co-Founding Partner of FrontPoint Partners LLC, a multi-strategy hedge fund company established in October 2000. Prior thereto Paul managed portfolios for Soros Fund Management and Morgan Stanley.
Paul brings his astute knowledge of non-profit financial growth and investment management experience to the Heart Care International Board.
Paul received a Bachelor of Arts in International Relations from Pomona College (1980) and a Master of Science in Foreign Service from Georgetown University (1983).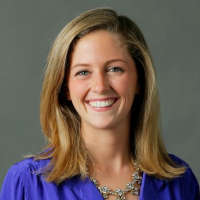 Caroline Merin
Caroline Merin is the Chief Operating Officer (COO) of Rappi, based out of Mexico City. Rappi is an on-demand delivery start up based in Colombia, with a presence in 7 countries throughout Latin America. Previously, Caroline worked at Uber for three and a half years first opening new countries for Uber Rides, where she launched Uber in Uruguay and Argentina, and later opening Uber Eats in Latin America. For the past two years, she was the General Manager of Uber Eats in Mexico.
Before moving to work in the tech industry, Caroline worked in Finance, first in investment banking at Credit Suisse for several years in New York, later with Endeavor in Buenos Aires, and with Tresalia Capital in Mexico City.
She has an MBA from Wharton Business School at the University of Pennsylvania and a MA in International Studies from the Lauder Institute at the same university. She also graduated Magna Cum Laude from the University of Pennsylvania with a concentration in Philosophy, Politics & Economics.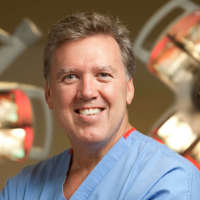 Robert Michler, MD
Founder and Chairman, Heart Care International
Dr. Robert E. Michler is the Founder of the not-for-profit foundation, Heart Care International, which performs pediatric heart surgery in underserved regions of the world. Since 1994, Heart Care International has treated over 1,500 children with heart disease and has performed heart surgery on over 1,000 children and young adults.
Dr. Michler is the Surgeon-in-Chief, Samuel I. Belkin Endowed Chair, Professor and Chairman, Department of Surgery, Professor and Chairman, Department of Cardiothoracic & Vascular Surgery at the Montefiore Medical Center and Albert Einstein College of Medicine in New York City.
He specializes in complex heart surgery, aortic and mitral valve repair, and management of the failing heart. In 2017, Dr. Michler received the Vladimir Borakovsky Prize in Moscow from the Ministry of Health of the Russian Federation for "his personal contributions to the development of cardiovascular surgery".
Dr. Michler received his undergraduate education Magna Cum Laude from Harvard University. He received his medical education at Dartmouth Medical School where he was a Leopold Schepp Scholar. Dr. Michler completed his residency in General Surgery, a fellowship in Cardiothoracic Transplantation and a residency in Cardiothoracic Surgery at the Columbia Presbyterian Medical Center in New York, followed by a fellowship in Pediatric Cardiothoracic Surgery at Boston Children's Hospital, Harvard Medical School.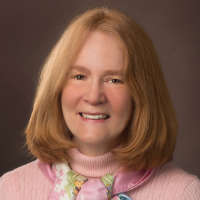 Susan Poland
Susan Poland was Senior Counsel at General Electric Capital Corporation from 1990-2015. Following her retirement from GE Capital in 2016, she served as Heart Care International, Inc.'s Executive Director until mid-2017.
Susan began her career in the Corporate Department of Weil, Gotshal & Manges in New York City focusing on mergers and acquisitions. From there she went on to serve as in-house counsel to NYNEX's captive leasing business before joining GE Capital's leveraged and direct lending business.
Susan has served on Heart Care International's board of directors and as its pro bono legal advisor continuously since January 2002, accompanying the team on trips to El Salvador, the Dominican Republic, Peru and Mexico. Susan's other pro bono legal work includes representation of veterans of the Iraq War in successful appeals of benefit denials.
Susan is a member of the Board of Directors of Cambridge in America (CAm), a non-profit dedicated to advancing the interests of Cambridge University in the United States and to promoting the relationship between the University, its colleges and its alumni. Her work for CAm has focused on improving opportunities for women in STEM subjects at Cambridge. She was recently nominated to serve as Chair of CAm's audit committee.
Susan received her LLM from New York University School of Law, a BA in law from Churchill College, Cambridge University and a BA in international relations from Sarah Lawrence College. She lives in Greenwich, CT and her interests include hiking in the Alps and travel.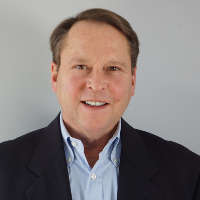 Peter Richardson
Peter Richardson is President and Chairman of the Board of Trustees of the Smith Richardson Foundation, Inc. which supports domestic and international public policy research at leading universities and think tanks. The international program is a leading funder of national security and foreign policy analysis that informs thinking in the U.S. policy community, while the domestic program supports work to identify ways to enhance social mobility and economic growth.
Peter is Chairman of the Board of Trustees of the Center for Creative Leadership, an educational institute dedicated to advancing the understanding, practice and development of leadership. He also serves on the Board of Directors of Richardson Properties LLC, a private real estate investment firm with commercial and residential properties in the Southeast. He also serves on the Board of Directors of Piedmont Trust Company, a family office located in Greensboro, North Carolina.
Peter received his BA (1975) and MBA (1978) from the University of North Carolina at Chapel Hill.
He and his wife Anne reside in Fairfield, Connecticut.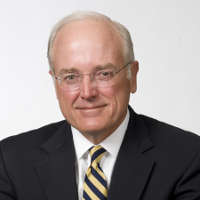 Howard Ward
Howard F. Ward is GAMCO's Chief Investment Officer of Growth Equities, Portfolio Manager for the GAMCO Growth Fund and Co-Portfolio Manager of the GAMCO Global Growth Fund. Howard joined GAMCO Investors, Inc. in 1995 as Senior Vice President and Portfolio Manager of the GAMCO Growth Fund. In 2004 he was named Director of Growth Products. Howard is a fundamental growth investor, seeking to invest in companies with superior growth prospects whose stocks appear undervalued relative to their future earnings stream.
Prior to joining Gabelli, Howard spent twelve years at Scudder, Stevens and Clark where he served as Managing Director and Product Leader of Scudder's large capitalization growth product and lead portfolio manager of the Scudder Large Company Growth Fund and the Scudder Balanced Fund.
Prior to joining Scudder, Howard was with Brown Brothers, Harriman & Co. for four years where he held the title of Investment Officer in the firm's Institutional Investment Department.
Howard is a Chartered Financial Analyst and a member of the New York Society of Security Analysts. He graduated from Northwestern University in 1978 with a BA in economics.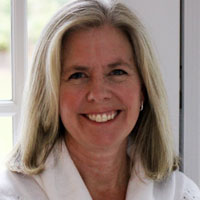 Margaret Feldmeth
Ex-Officio (Executive Director, Heart Care International)
Margaret Feldmeth was appointed Executive Director of Heart Care International in September 2017. She received a Bachelor of Arts in Psychology and a Masters in Social Work (Administration and Planning focus), both from the University of Texas at Austin. Margaret's professional work experience includes social services and trauma counseling in several hospital emergency departments, and mission trip work in Mexico, Guatemala, and underserved areas in the United States.
Margaret serves as a Warden on the leadership board at St. Paul's Episcopal Church where, among other responsibilities, she heads the 'Faith in Action' team for community outreach endeavors. She also sits on the Board of the St. Paul's Day School and the Board of RAMP America, a non-profit organization whose mission is to improve the well-being of impoverished children and families in rural Appalachia (Martin County, Kentucky).
Margaret, her husband Josh, and their three teenage daughters live in Old Greenwich, Connecticut.