Volunteer
Join Our Team of Medical Volunteers
We are always looking for medical professionals to join our team! If you are a doctor, nurse, respiratory therapist, perfusionist, OR tech, or the like and work with children with congenital heart defects, we can use your expertise.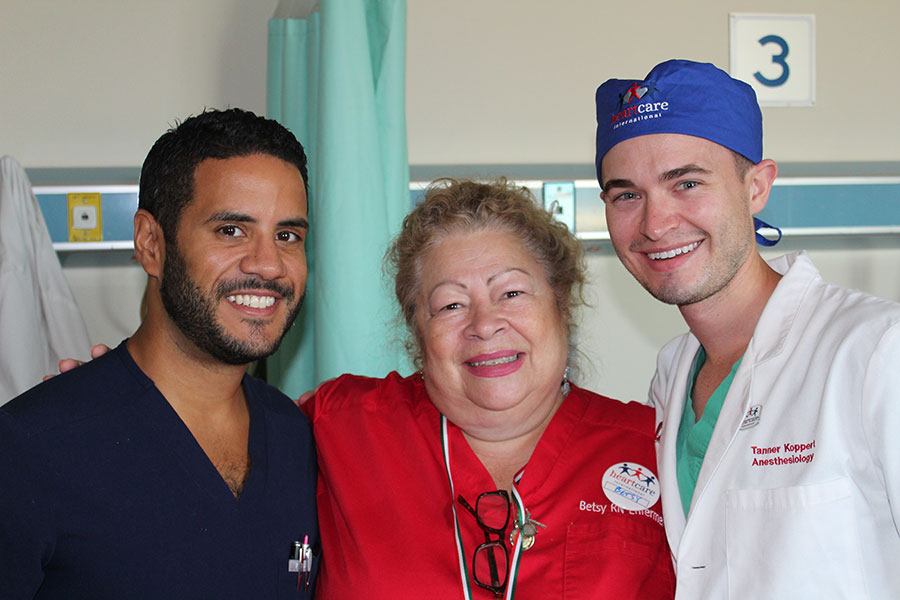 Our volunteers come from over 70 medical institutions throughout the US and 7 countries. You can choose to travel with Heart Care International or help us from your own home, joining video tele-conferences with doctors from developing countries in need of a medical consult.
Volunteer for one or both roles, whichever best fits your schedule!
To join our medical team:
Complete and submit the short contact form below. Be as specific as possible in the specialty section; if applicable, include the unit in which you work.
Follow the application and liability release form links; complete and submit those papers (as described in the directions).
Once all steps are completed, you will be contacted by one of the HCI Team Captains.
We appreciate your interest in Heart Care International and look forward to meeting you!
Team Members
Students
Please enter your information below: