Volunteer
Join Our Team of Medical Volunteers
Are you trained in pediatric cardiac care? Are you a bio-med engineer who likes to help heal children? We are always looking for medical professionals to join our team! Doctors, nurses, respiratory therapists, perfusionists, OR techs, and the like – we want to meet you.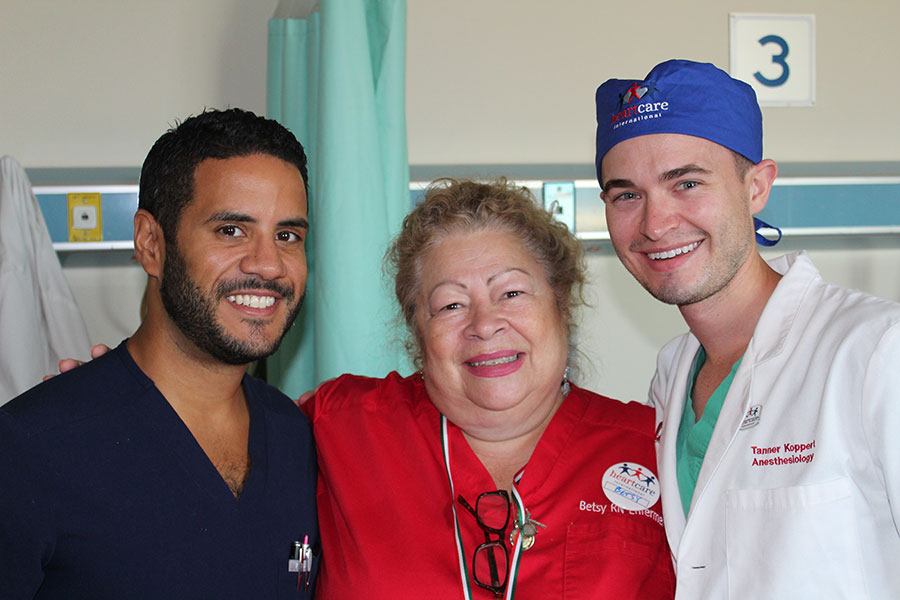 Our volunteers come from over 70 medical institutions throughout the US and 7 countries. You can choose to travel with Heart Care International or help us from your own home, joining video tele-conferences with doctors from developing countries in need of a medical consult.
Volunteer for one or both roles, whichever best fits your schedule!
To join our medical team:
FIRST

: Complete and submit the short contact form below. Be as specific as possible in the specialty section; if applicable, include the unit in which you work.
NEXT: Follow the application and liability release form links; complete and submit those papers (as described in the directions).
NOTE: All traveling team members MUST be fully vaccinated and boosted against Covid-19 to comply with our host hospital requirements. No exceptions to this for our traveling team members. [If you choose to not get vaccinated and boosted, you are still welcome to join the HCI team as a non-traveling member.]
A SPECIAL NOTE TO NURSES: A minimum of 3 years of pediatric cardiovascular ICU experience is required to join the traveling team. 
Once all steps are completed, you will be contacted by one of the HCI Team Captains for a Zoom conversation.
We appreciate your interest in Heart Care International and look forward to meeting you!
Team Members
Students
Please enter your information below: