Mission Trips and Outcomes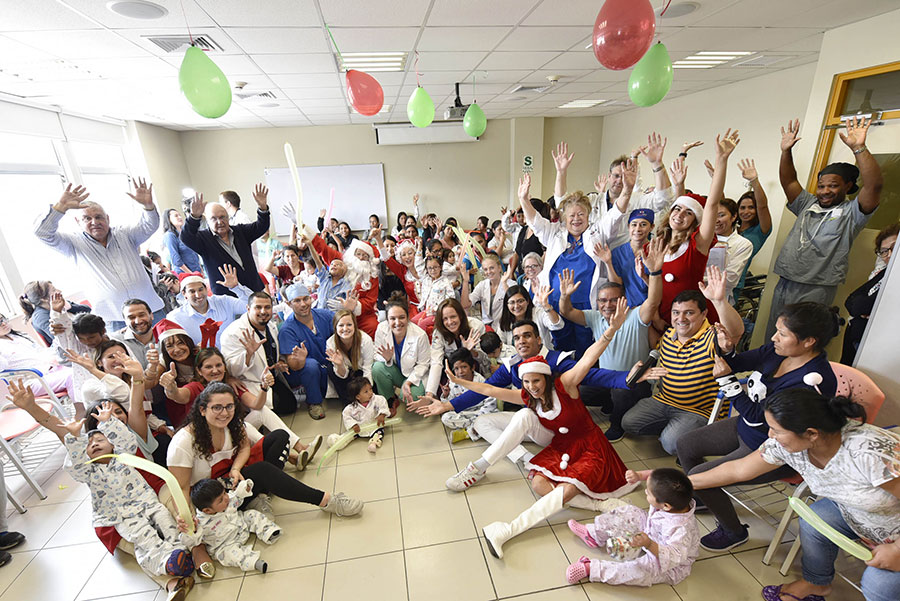 Thanks to the commitment of Heart Care International team members, host country medical professionals, corporate sponsors and individual donors, the Heart Care International team has been saving thousands of children's lives in Guatemala, the Dominican Republic, El Salvador, Peru and Mexico since 1994.
Heart Care International is committed to enhancing the training and expertise of host-country surgeons, cardiologists, perfusionists, ICU doctors, ICU nurses, OR nurses, respiratory therapists and patient care advocates to help each host-country develop their own self-sustaining pediatric heart care program.
The surgical and interventional portion of HCI's mission trips runs Monday through Friday. Patient screening and a formal patient conference precedes this week. Patient care in the ICU follows this week.
Heart Care International's medical team is 100% volunteer. Team members represent over 70 of the most renowned medical institutions in the United States and 7 additional countries. These tremendous volunteers give a week+ of vacation time in order to travel and help these vulnerable children born with congenital heart defects (CHD).
The most CHDs treated by Heart Care International include Atrial Septal Defect (ASD), Ventricular Septal Defect (VSD), Tetralogy of Fallot (TET), Coarctation of the Aorta, Patent Ductus Arteriosus (PDA), and Valve repairs. The surgical results are outstanding, consistent with the results achieved in the finest centers in the United States. Heart Care International's partnerships with the host-country medical teams not only impacts the children on each mission, but also results in the host country's development of a sustainable pediatric cardiothoracic program.
Below are our case statistics through 2019. Covid-19 literally changed the world in 2020. Stay tuned for our post-pandemic patient stats.