Our Mission
The Covid-19 pandemic created worldwide challenges, to say the least. Heart Care International is proud to have responded to the call by creating virtual opportunities for pediatric cardiac healthcare through patient tele-conferencing and global grand rounds. We will continue these efforts as we resume travel to our host hospitals.
Created in 1994, Heart Care International is a not-for-profit 501(c)(3) organization based in Greenwich, Connecticut, with a dual mission. We team with hospitals in developing countries to provide high quality, compassionate, and completely free surgical cardiac care to needy children and teenagers with heart disease. Also critical to our mission, we help develop self-sustaining pediatric cardiac centers through education – in-person and via web-based tele-communications. Dedicated medical professionals volunteer 100% of their time to staff our medical missions and contribute to our year-long ongoing training. Medical supplies and equipment are donated from medical companies or purchased through philanthropic donations. We take our place in the world seriously and continually strive to heal children's hearts, even during pandemic times.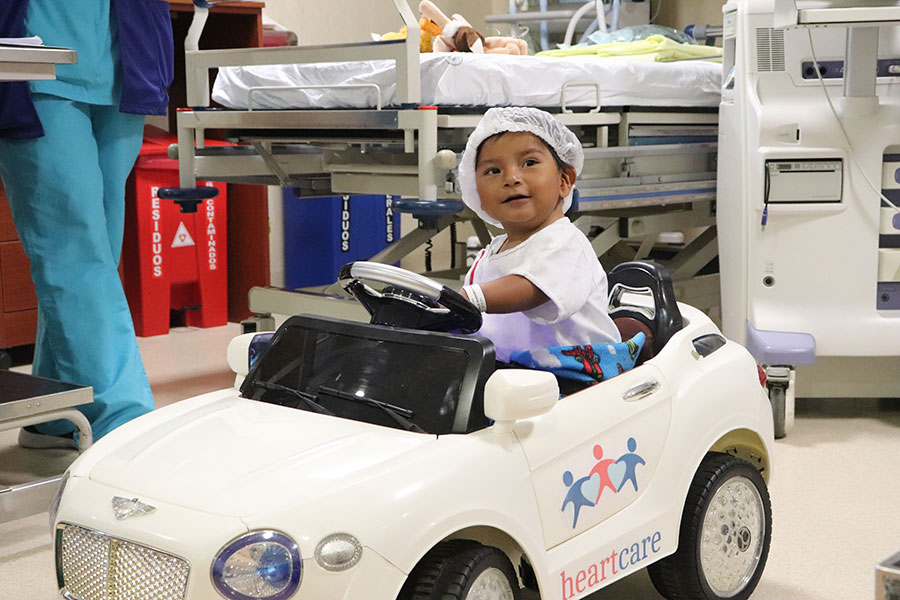 The Need
In developing countries, many indigent children born with a heart defect are unlikely to receive the treatment they need to live. For some a diagnosis is never made, and for others the diagnosis is inaccurate. But for all, the likelihood of receiving consistent care and a life-saving surgery is extremely low. Government hospitals are often overcrowded and can only offer very limited cardiac care. Waiting lists for an interventional treatment can run many months, if not years. Many children die waiting. Some children will not even be included on a waiting list for surgery because the type of operation that they require is not available in their country. Well-intentioned bright doctors and nurses in these countries need help in gaining diagnostic and treatment experience as well as the necessary equipment and supplies to provide heart care now and into the future. Heart Care International brings a real solution to these children and their families. The human need is enormous and Heart Care International needs your support to help save lives.